#MillennialsOnTheMove: Audric Hartmann Karsenti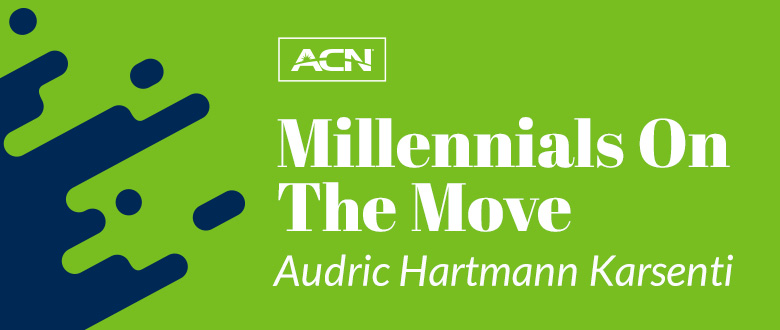 Once a man on the street, Audric has forged a path to the top
Audric Hartmann Karsenti was a man on the street before ACN.
A man studying to become an engineer and an accomplished badminton player, but a man walking down the street nonetheless.
"Hey buddy," a guy in a mini-van asked. "Open to making some extra money?"
"I was interested in supplementing my income and time freedom," Audric says. "I never wanted to work a traditional business, Monday through Friday, 8 to 5. I gave him my number. I never knew this kind of business existed."
By focusing on directing his heart to personal development, Audric has overcome hurdles on his path to RVP.
Shy but driven, Audric grappled with the social nature of ACN and intuitive nature of business. Talking to people became an impediment Audric struggled with.
"I had to get over these obstacles, learn to be sociable," Audric says. "From the beginning, I knew there was learning I had to do."
Matthieu Racette has known Audric since their high school badminton days. He's known Audric as willing to put in the hard work to get to be the best.
"When Audric started in ACN, he wanted to be on top," Matthieu says. "He has a positive attitude in even the hard moments."
Those hard moments happened almost immediately.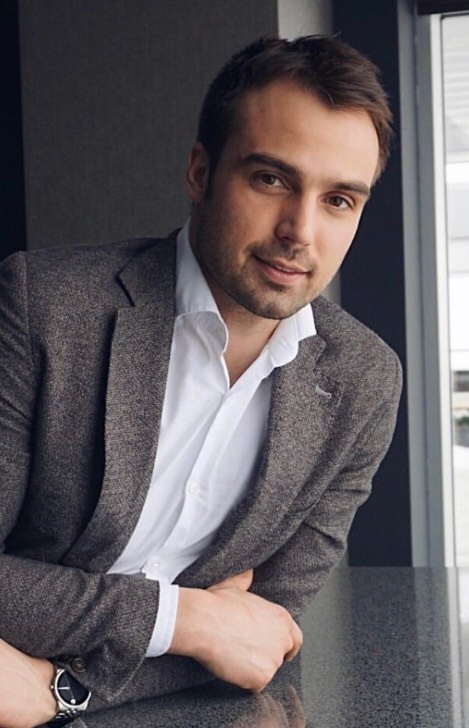 Too scared to present
Audric questioned whether his will was strong enough to push him to improve. For one of his first presentations, he invited a man to coffee, but …
"I didn't tell him anything about ACN," Audric says. "I was too scared to present."
Audric turned to people he knew best - his badminton team from college. When his coach learned of a meeting scheduled to present ACN, he intervened.
"He sent an email to all players, saying that ACN wasn't real," Audric says. "It burned my beginning, but that was okay."
Audric worked a few hours a week, which added up. With hardwork, he hit Team Coordinator. "I fell in love with the Opportunity," he says. It was enough to become his passion, and put engineering behind him.
"It wasn't important how good I was," says Audric, who reached ETL and RVP by working hard. "It mattered most how good I was going to become."
The competitor who works harder
In badminton, Audric flourished through motivation and talent. But he understood the potential of the competitor who works harder, even against a more talented opponent.
"In sport, someone who will work hard will win against someone with talent who doesn't work," Audric says. "With talent, you can never win against someone who works very hard."
Audric has added talent, too. He recognizes the value of influencing people as a leader. "I still have a lot to learn," he says. "There are a lot of books I can read.
One, Dale Carnegie's How to Make Friends and Influence People, shifted Audric's mindset. "I ask myself, 'what did I do? What can I do better?'," he says. "I'm focusing my business."
Audric also watches videos, attends training, and talks with mentors. He follows paths Mathieu Lamontagne, Mathieu Ambrose and Nathan Goldberg set forth in Canada.
"I notice how they act and talk," Audric says. He approached business on an even keel, nullifying emotions and maintaining stoicness. He didn't feel International Training would be worth the trip.
"It wouldn't excite me any more than I was," Audric says. "I went because my mentor encouraged me to. If nothing changed, that would be okay."
That event - the Charlotte Convention - altered Audric's mindset forever.
Events shape mindsets
IBOs hear about the impact of International Training.
"After (Charlotte), I understood the heart of the business," Audric says. "The convention showed me the side of me that wanted to be a leader, not only that wanted to make additional income."
When you go alone to International Training, you see for yourself. If you don't bring teammates, however, you find yourself trying to explain it. It's like describing an incredible movie or book to someone who hasn't experienced it.
"It helped change my vision," Audric says. "I was sharing this business with people. It became a shared vision. I wanted to win as a team. Then, I was sharing a better vision. That helped me encourage more people to work hard."
This especially resonates for Millennials, a generation unwilling to be tied to a desk and office hours. They want to travel and work. It's more about flexibility.
Some families aren't quick to join in the revolution when you get involved in ACN. Audric faced this. His father saw a more important role in society - and respectability - for Audric in engineering rather than in multi-level marketing.
"He discouraged my sister (Julia)," Audric says. "She never wanted to hear about my business. I told her she had to become my customer. She refused."
What Audric's father saw was lots of meetings - but "no results." Audric says, "he didn't see the personal development, only the income. When I hit TC, I felt a shift in my business. And dad changed his vision and started to support me."
Julia wrote to Audric. She wanted in. "They saw the changes then, not only financially, but personally," Audric says. "They could see things happening from development I had."
Audric's family and team noticed those changes impacting people around him, too.
"They saw that doing the business made me someone more important than I was trying to be before," Audric says.
Giving freedom back
Audric has flexibility in his business. He no longer competes in badminton, but he's taken up boxing a few days a week. Also, he turns that energy back into his team.
"ACN is part of me," Audric says. "My friends are in ACN. When we meet, we talk about ACN! We inspire ourselves about the business. We're always ready to become personally better than we were before."
Audric's goals: To hit SVP, get into the Circle of Champions. "I have a lot of development ahead of me," he concedes.
Mathieu Racette sees unencumbered growth for his friend and mentor, all the way to the top.
"He will (hit) SVP because it's the last position," Mathieu says. "After that, I could see him trying to build something with that. He likes real estate. Maybe he'll do that at the same time."
What started as a conversation with a man in a van has taken a road Audric once dreamed of.
"I would like to create an impact not only in ACN, but build some of the biggest momentum in any multi-level marketing business," Audric says. "I believe a lot in ACN, and feel the company has a lot of importance in the industry."
---
Share this:
---
---